The Hybrid Work Index
The development of a new work organization is complex. It does not adhere to divisional boundaries or fixed subject areas. There are no simple answers to complex questions. But we help to structure the complexity, to capture the status quo and to set measures. With the Hybrid Work Index, the introduction of a new work model becomes a manageable project that is led to measurable success with the greatest possible overview.
To the consulting offer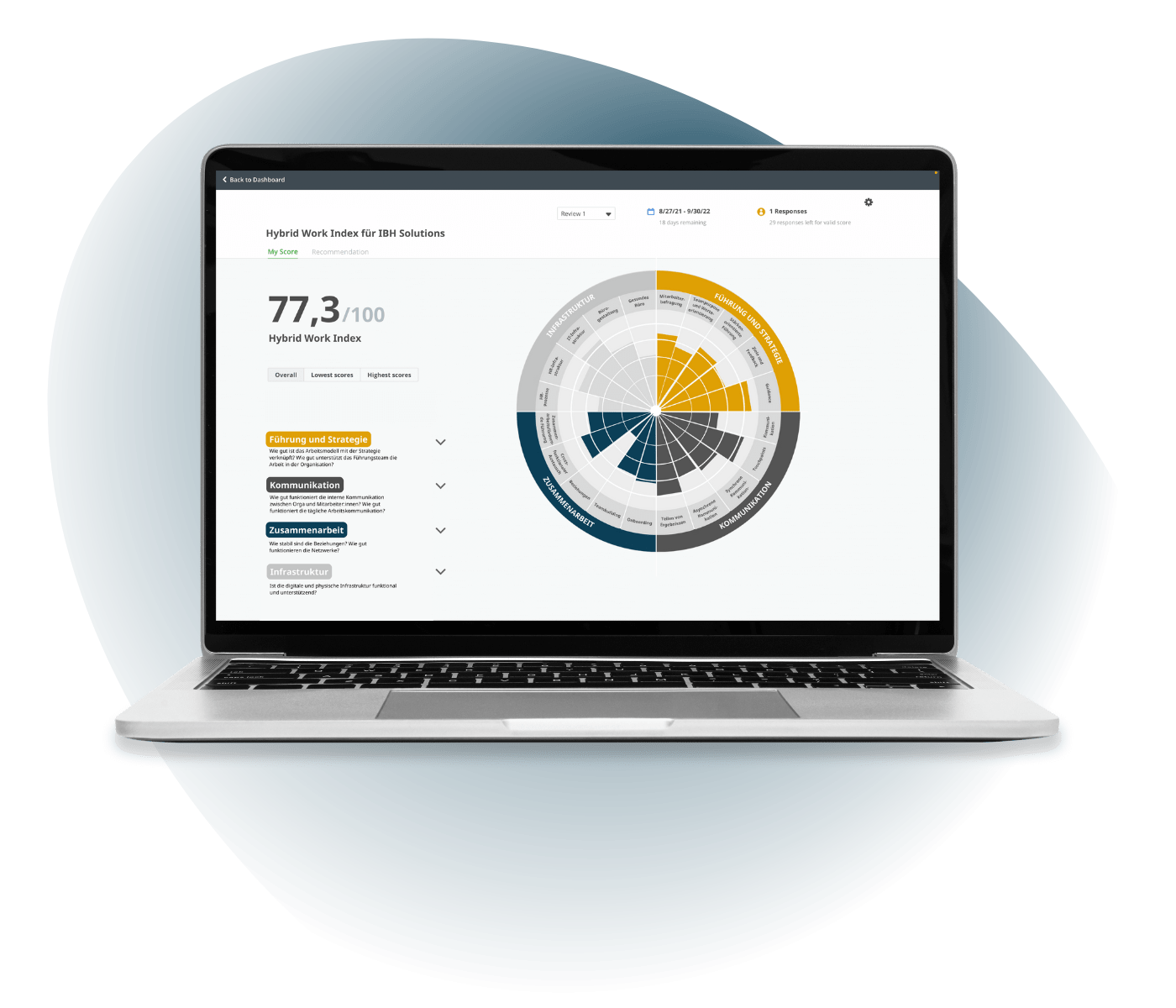 Together we develop a meaningful and targeted hybrid or remote employee journey and design it with management teams and employees.
We analyze the status of the existing hybrid or remote work model. The Hybrid Work Assessment shows exactly in which areas there is a need for action and provides orientation for the formation of measures.
The Hybrid Work Index provides the dashboard for the metrics-based management of the hybrid work model. It can be used in the long term as a tool to continuously optimize the quality of the work organization.
We advise on the use of the tool and accompany all steps of its introduction. If required, employees are trained to become certified Hybrid Work Experts in order to be able to use the tool for the long-term and independent control of the work organization.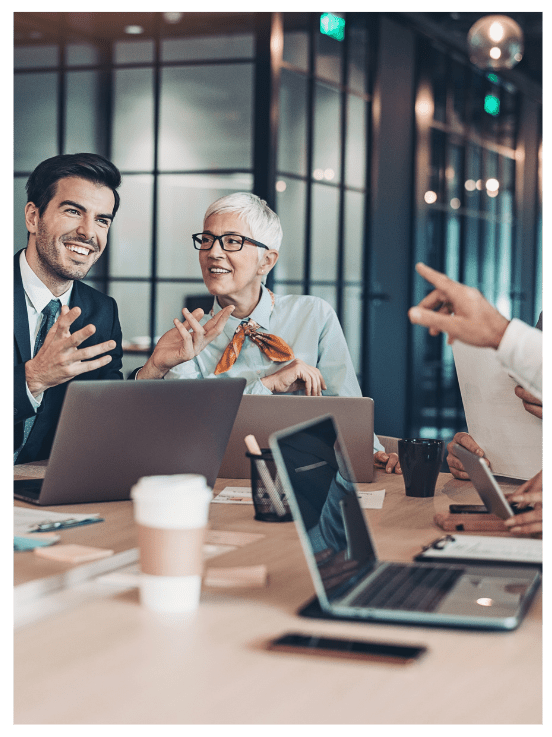 The quality of a work organization must be measurable
We know from our many years of research work in cooperation with the ESB Business School and the Knowledge Foundation Reutlingen University: Good performance in a hybrid work organization correlates statistically with company performance and other important indicators, such as employee retention, sustainable work-life balance and employer attractiveness.
It is therefore worthwhile to measure the quality of a work organization. The Hybrid Work Assessment analyzes and quantifies 20 factors from four different areas of the company - leadership, communication, collaboration and infrastructure. The Hybrid Work Index is then calculated, enabling benchmarking and measurement of the effectiveness of measures.
Whether and to what extent the Hybrid Work Assessment is the right tool for your organization, we will find out together in a personal conversation.
Request
A successful work model
is not a coincidence
A well-functioning working model can be planned and controlled. The goal is to continuously measure the performance of relevant factors so that problems can be identified immediately and appropriate measures can be derived. The Hybrid Work Index is a long-term Saas solution that, in combination with stringent employee involvement through Hybrid Employee Journey Design, promises maximum success.
10 Success Factors for Hybrid Work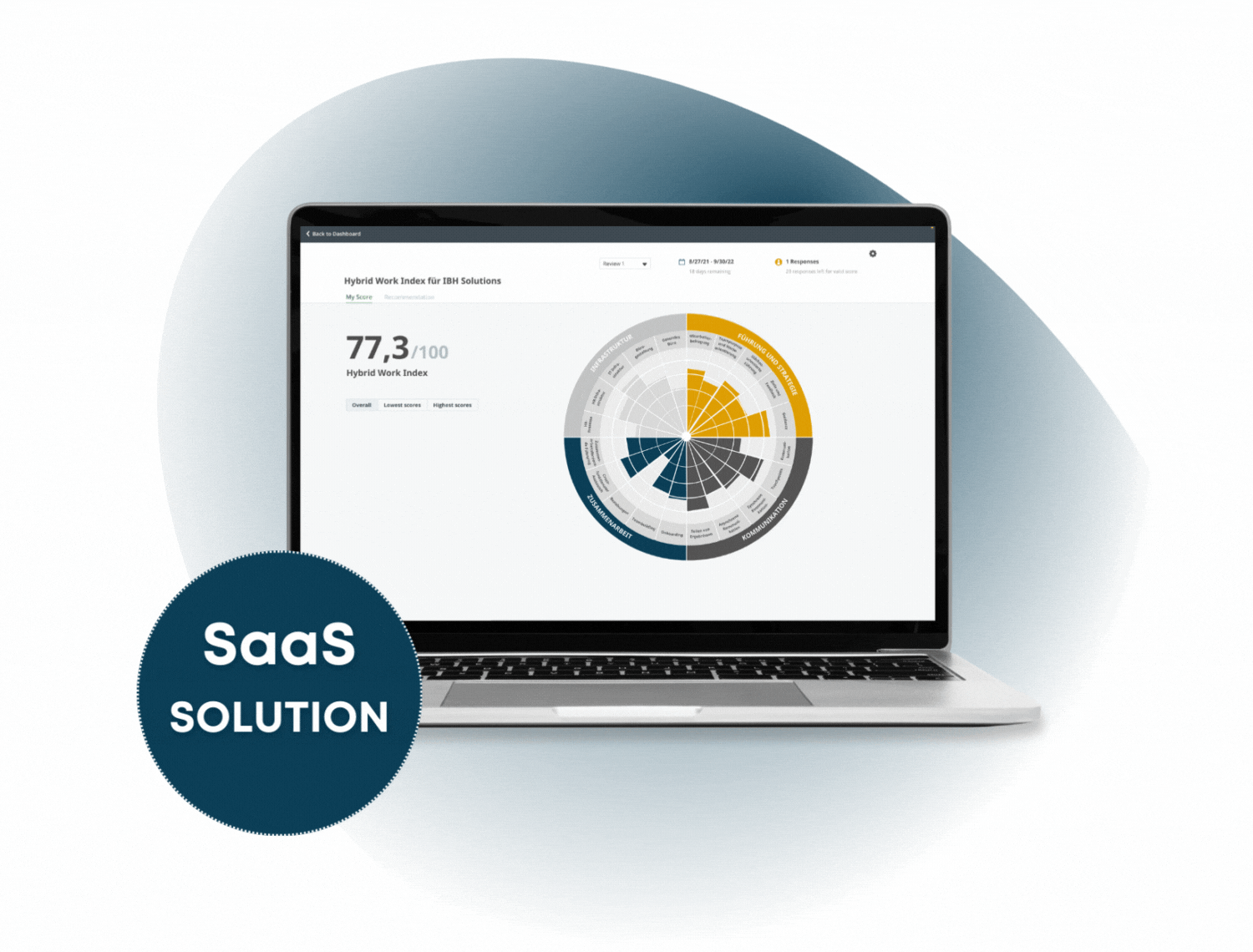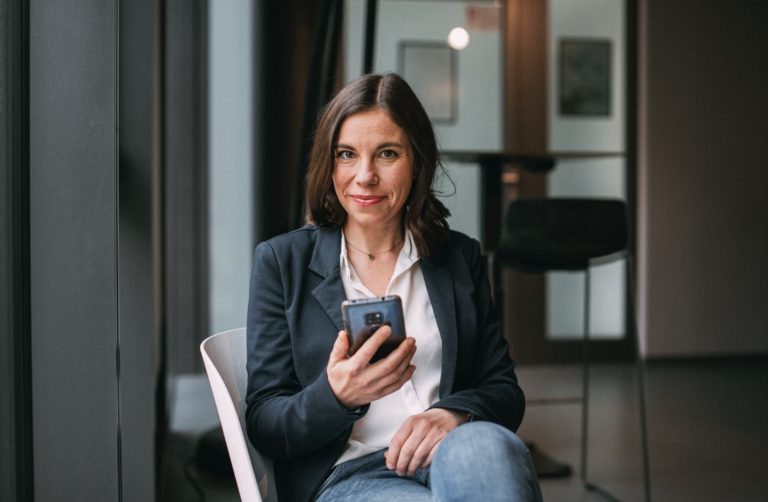 The right tool for your business?
A comprehensive analysis of a working model basically brings benefits for every organization. But the conditions are not always the same. There is no one-size-fits-all solution. In a personal conversation, we quickly find out whether and in what form the tool is suitable for your organization.
Yes, I would like a non-binding consultation!
Learn more about Hybrid Work